 We've sent your request
to the studios'.!
We love playing music requests here at Radio Nene Valley! You can send music requests directly to our studio from our Website. Just tell us if the request is for you, the person in the bed next to you or a friend or relative in hospital. Just click or touch the SEND button to send us the request.
Who is the request from (Your Name)
Who is the request for (Patients Name)
Ward name (if you know it)
What would you like us to play
Message to go with request
Requests are normally played between 8pm and 10pm Monday to Friday or during live programmes at weekends where possible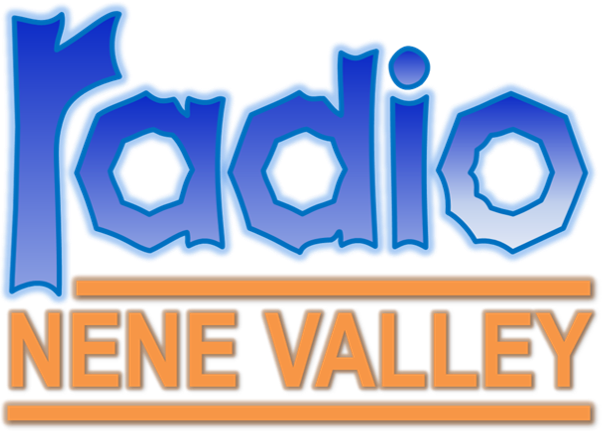 Welcome to Radio Nene Valley, Northampton's Hospital Radio Station, serving the patients of Northampton General Hospital for over 50 years.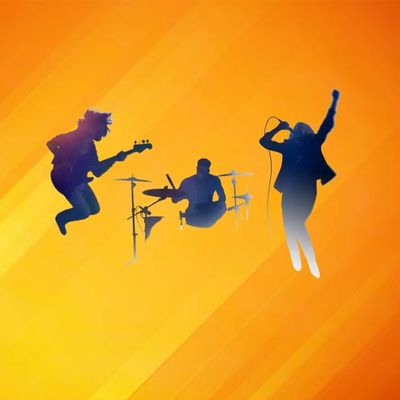 Listen
...
...
...
Radio Nene Valley is Northampton's Hospital Radio Station and has been broadcasting to the town's General Hospital for Fifty years.

We broadcast programmes 24 hours and our programming is available free of charge to the patients of Northampton General hospital via their bedside television units and wirelessly throughout the hospital on your Smart Phone or Tablet, and online via our website.

Our aim is to provide entertainment to patients throughout their stay with requests, dedications and programmes that other radio stations couldn't hope to provide. If Radio Nene Valley can help you raise a smile, feel less isolated at what can be a difficult time or bring a little happiness and comfort to your bedside during your stay, then we think we got what we're doing just about right.
Click to make a donation ...

Radio Nene Valley is a registered charity (No.265936) and staffed entirely by volunteers. You can make a donation though our Localgiving.com site.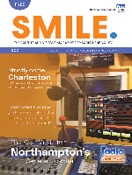 You can find details of programmes in the latest edition of Smile! magazine. Click here to view the latest edition online
Smile! Online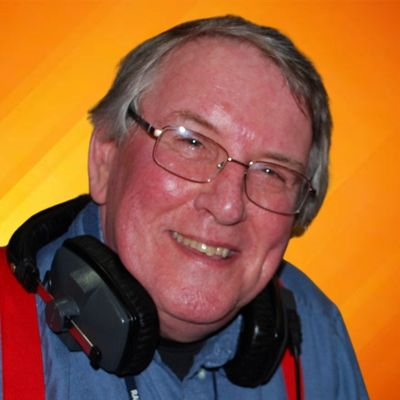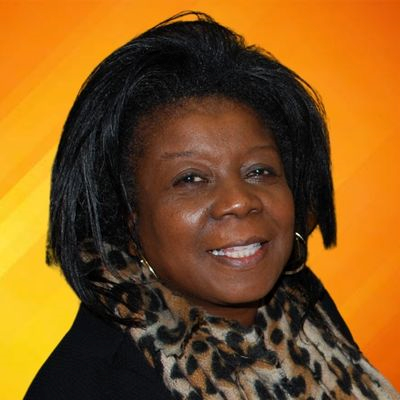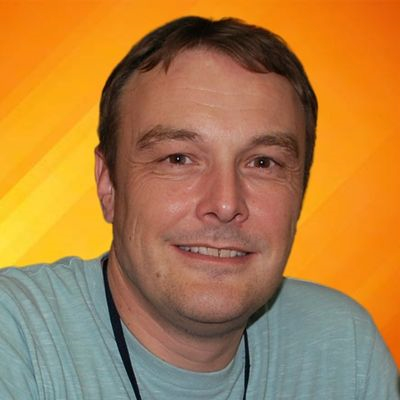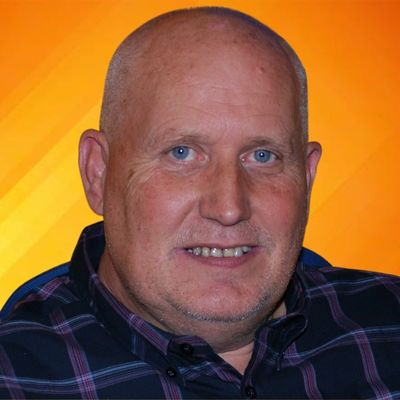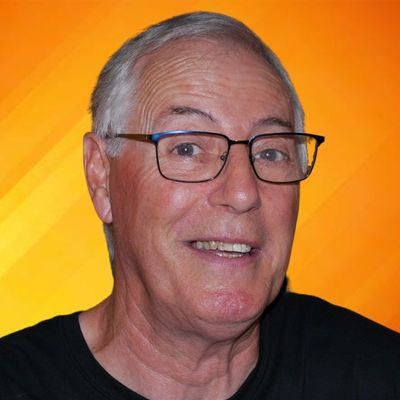 Every week people contact Radio Nene Valley wanting to join the team to help entertain the patients and staff of Northampton General Hospital. Well, if you're interested - keep reading!

Radio Nene Valley has been broadcasting to Northampton's General Hospital since 1971, providing a wide range of programmes.
We currently have around twenty-five members from all backgrounds and of all ages, and we are always interested in hearing from new people who want to join us.

We aim to liven up the patients stay in hospital, to entertain and to try to relieve some of the boredom and bring to Northampton General Hospital, a hospital radio station that the patients want to listen to.

We play 'Even More of the Music that YOU Request' and we hope to bring 'Bedside Company at its BEST'. But to do that we are always on the lookout for new members with new ideas and who can help us to provide even more entertainment to the hospital.

New members join for a variety of different reasons, whether it's presenting or producing programmes, the technical side of broadcasting, fundraising, ward visiting or one of the many other important aspects of running the station. But above all they join us to use their spare time to do something interesting, worthwhile and to benefit those people unfortunate enough to have to spend some time in hospital.

Any new member who joins us will be given a comprehensive six-month training programme to learn the skills of presenting and producing programmes. They will be involved in the stations fundraising, visiting wards for requests around the hospital, helping with programmes and many more activities. The training may sound daunting but it provides excellent practical experience to a high standard on professional broadcasting studio equipment that has recently all been upgraded.

We are proud that a number of our previous and current members have gone on to careers within local and national radio and television.

Still Interested? Well, you need to be over 18 years old, have one evening a week to spare and sometime during the weekend. It's fun, but it's also a lot of hard work!

If you're still interested in Radio Nene Valley then please contact us for further details and an application form. Alternatively, you can download the application from the link on this page.



Write to

Personnel Officer,
Radio Nene Valley,
Northampton General Hospital,
Cliftonville, Northampton, NN1 5BD.
Telephone 01604-545454 or
E-mail: personnel@radionenevalley.co.uk


Hospital Broadcasting in Northampton began in the early 1950s when the hospital administrator at the time, Stanley Hill, broadcast live commentary of the Cobbler's home matches over the hospital's internal radio system. On Sunday 7th November 1971 the first faltering words were heard on Radio Titania, although there were probably more listeners in the studio area than in hospital wards.
The idea for a hospital radio in the town had been floated by two lads who had already tried and failed with a similar venture elsewhere. The first few months were a frantic melting pot of hare-brained ideas and planning, but gradually a pattern emerged and long meetings into the early hours established a democratic structure. Space for a studio was provided by an understandably cautious health authority, in the form of a vacant nurse's bedroom on the top floor of the old hospital above the Billing Road entrance. These 150 square feet housed the studio, record library, switching equipment, office and reception for several years until a second adjacent bedroom was also provided. The name, of course, had to go, being known as "Radio Tit" was less than dignified.
For 12 years the station, which had become Radio Nene Valley, began to build itself a reputation and a niche within its role of providing a service to the community. In 1983 we moved to a brand-new broadcast suite (formerly the hospital kitchens). As hospital radio stations go, we're proud to be one of the best resourced with two presentation suites, interview studio, media library, reception area, workshop, store and offices.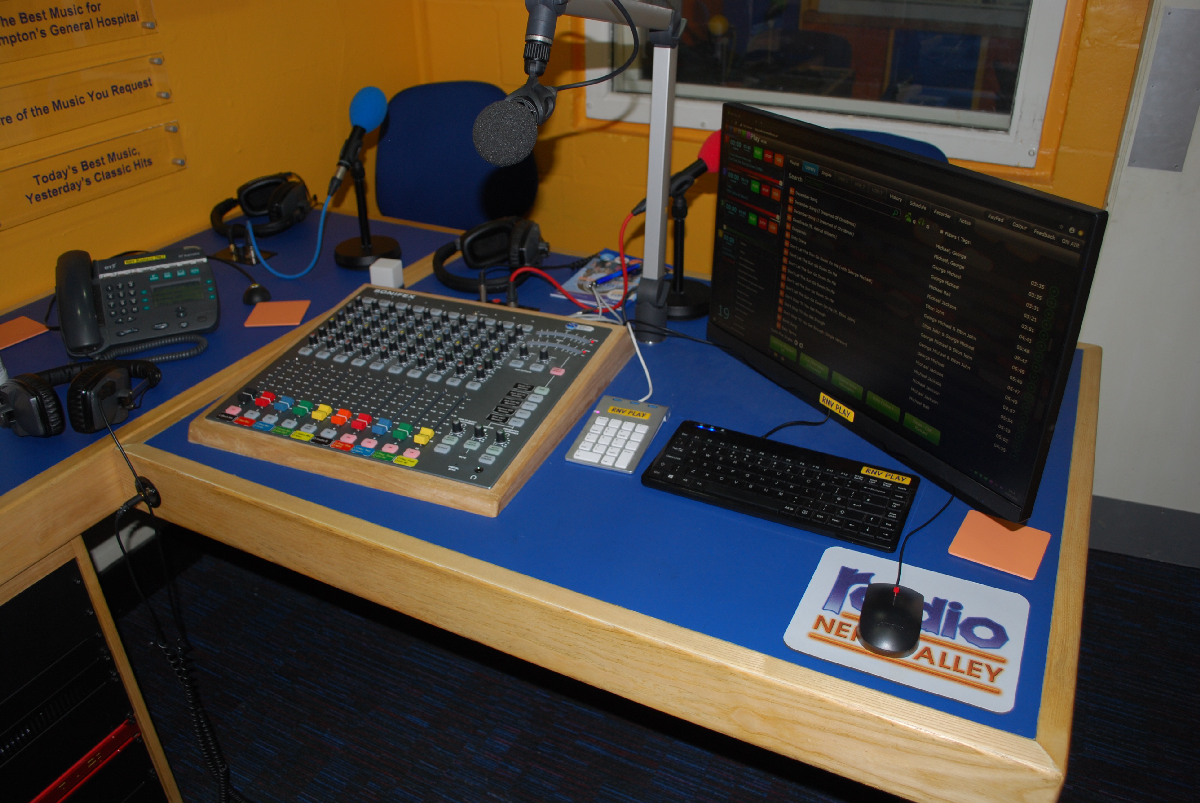 Our accommodation isn't the only thing to have changed since the 1970s. From somewhat bodged together domestic hi-fi equipment our current studios are based around professional broadcast equipment.
During Fifty years of piloting the airwaves we've had the luxury of trying many different types of programmes. Our schedules are ever changing to make sure we continue to reflect listener trends and provide interesting, informative and most importantly, fun interactive radio.
Money is obviously important to Radio Nene Valley, we need to generate in excess of £3,000 per year in order to keep our service ticking over, let alone expand into additional broadcast hours, invest in equipment or produce more innovative programming.
This revenue is raised through our own fundraising efforts. We also welcome donations from anybody interested in the work we do and encourage local and national companies to support our efforts through Programme Sponsorship. This has already proved successful, but it's an area which we hope to expand in the future. If your company may be interested in such a venture, or you know somebody who may be, then encourage them to write to our Chairman, Kevin Askew, for an information pack. After all, it costs nothing to ask. Over the years, Radio Nene Valley has become a much-respected service within the local community and its work is often praised by both the listeners and governing bodies alike. We've collected a tidy number of awards including the mayor's award for Community Service and an award in the Chronicle & Echo New Year's Honours List for our outstanding service and support to the community. Its thanks like this, along with the warm response we get when visiting the wards to collect requests, that helps make it all worthwhile. Our membership is made up of around 25 unpaid volunteers who come from all walks of life and range from school leavers to pensioners, this in turn is reflected within our extensive range of programmes and music. Every week we work hard at keeping our public profile as high as possible as the average stay of a patient is only a few days.
Those who've been associated with the station since the early days are proud that their pioneering work continues to go from strength to strength and whilst the people and programmes change over the years our goal remains the same and we think we've got what we're doing just about right.
You can contact Radio Nene Valley in lots of ways....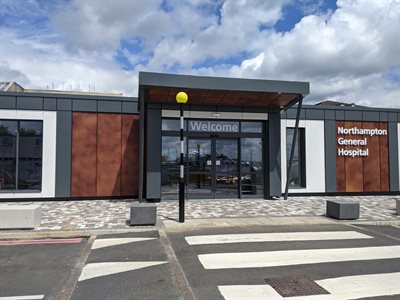 You can also follow Radio Nene Valley on both Facebook and Twitter

Twitter: